Employee Transportation Services
Our employee transportation solutions are designed to optimize routes, prioritize safety, and offer cost-effective options for businesses, educational institutions, healthcare facilities, and more. We take pride in our punctuality and commitment to comfort, providing modern, well-maintained vehicles for your employees' convenience.
With flexible scheduling, real-time tracking, and dedicated account management, we ensure that your employees arrive on time and stress-free. Partner with us to create a smoother, more eco-friendly, and cost-efficient employee transportation system.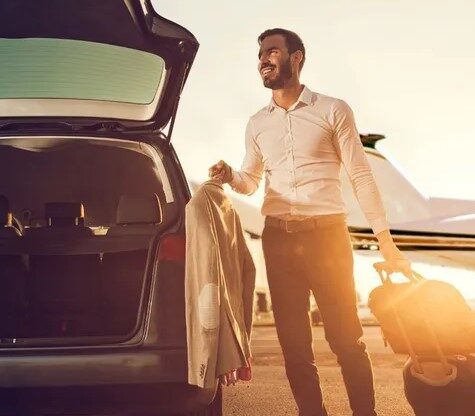 Personal Care
Super Support
Guaranteed
Our commitment to personal care is at the heart of everything we do. When you choose our services, you're choosing a travel experience that goes beyond the ordinary. Our chauffeurs are not just drivers; they are your trusted companions on the road.
With attention to every detail, from temperature settings to your favorite playlist, we ensure that your journey is personalized to your preferences. Your comfort and well-being are our top priorities, and we take pride in delivering a travel experience that's not just about reaching your destination but also about enjoying the journey.
 Available round the clock, they are a phone call away, ready to assist with any request or address any concern you may have. Real-time tracking, emergency assistance, and swift issue resolution are just a few of the ways our Super Support team ensures your peace of mind.
We understand that your travel needs may change, and we're here to adapt to them seamlessly, ensuring your journey is as smooth as possible.
Our guarantee is your assurance of a seamless and worry-free experience. When you choose our services, you are guaranteed reliability, quality, and transparency. We stand by our commitment to punctuality, safety, and clear pricing. Your satisfaction is not just a goal; it's our guarantee. With us, you can travel with confidence, knowing that you're choosing a service that's committed to delivering excellence in every aspect of your journey.