The BMW X5 is a midsize luxury SUV that combines spaciousness with BMW's signature sporty performance. It offers a choice of robust engines, including powerful M Performance variants. Inside, the X5 boasts a premium interior with a well-appointed cabin and advanced technology features. Its comfortable ride and responsive handling make it a versatile choice for both daily commutes and long journeys. If you desire a spacious, luxurious, and sporty midsize SUV, the BMW X5 is a top contender.
Why choose BMW X5 for Car Rent
When it comes to luxury SUVs, the BMW X5 reigns supreme. This model is renowned for its impeccable blend of opulence and capability. Inside, you'll find a sumptuous cabin adorned with high-quality materials and cutting-edge technology. Under the hood, the X5 offers a selection of powerful engines, ensuring that you'll have ample power at your disposal. Whether you're cruising along the highway or venturing off-road, the BMW X5 promises an unrivaled driving experience that caters to both practicality and luxury.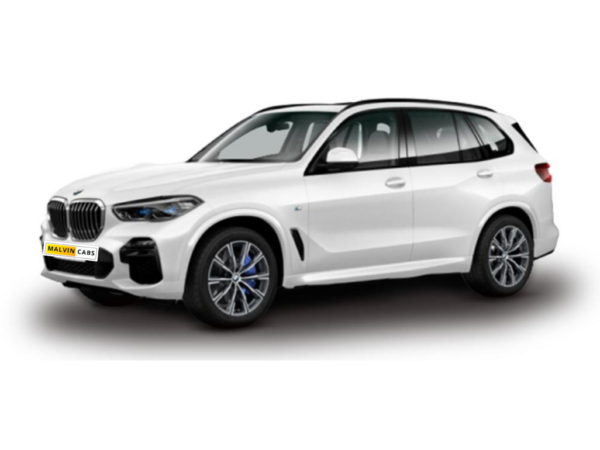 Personal Care
Super Support
Guaranteed
Personal care is at the heart of our luxury car rental services. We understand that your choice of a luxury car reflects your desire for the highest level of comfort and style, and we ensure that your experience aligns with these expectations. Experience the epitome of elegance with our Luxury Car On Rent services and arrive in style at every destination.
Our "Super Support" team is available around the clock to cater to your luxury car rental needs. From reservations to on-road assistance, our team ensures that every aspect of your journey is exceptional and hassle-free.
Our guarantee is your assurance of a luxurious and worry-free travel experience. We stand by our commitment to quality, transparency, and customer satisfaction. If any concerns arise during your luxury car rental, our guarantee ensures that they will be promptly resolved to your utmost satisfaction.
Popular Seaches: BMW X5 rental price | BMW rental price | BMW X5 rental delhi | BMW X5 rental hyderabad | BMW X5 rental mumbai | rent a car | BMW X5 car rental |