Mahindra Marazzo Rental Services
The Mahindra Marazzo stands out in the MPV segment due to its stylish design and comfortable interiors. It offers a smooth and stable ride, making it a great choice for both city and highway driving. The Marazzo's spacious cabin can comfortably accommodate up to seven or eight passengers, and it often comes equipped with modern features like a touchscreen infotainment system and multiple USB ports. Mahindra's focus on safety is evident in the Marazzo's robust construction and standard safety features, making it a reliable and well-rounded option for families.
Why choose Mahindra Marazzo for Car Rent
When you desire a vehicle that combines style, space, and performance, the Mahindra Marazzo is the car rental choice for you. This MPV offers an excellent balance of aesthetics and practicality, making it an attractive option for group travels. It provides both comfort and a touch of luxury, enhancing your overall travel experience.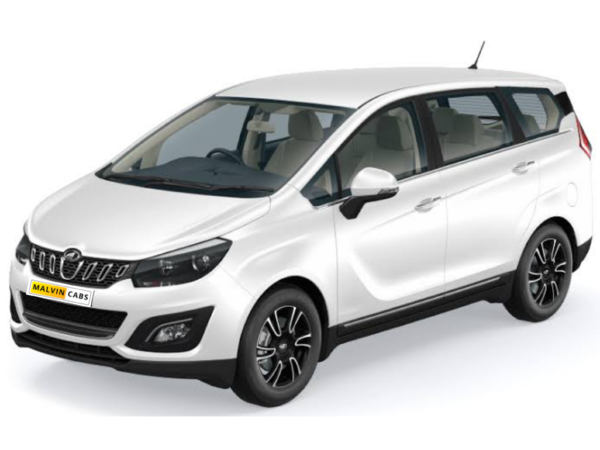 Personal Care
Super Support
Guaranteed
Personal care is at the heart of our luxury car rental services. We understand that your choice of a luxury car reflects your desire for the highest level of comfort and style, and we ensure that your experience aligns with these expectations. Experience the epitome of elegance with our Luxury Car On Rent services and arrive in style at every destination.
Our "Super Support" team is available around the clock to cater to your luxury car rental needs. From reservations to on-road assistance, our team ensures that every aspect of your journey is exceptional and hassle-free.
Our guarantee is your assurance of a luxurious and worry-free travel experience. We stand by our commitment to quality, transparency, and customer satisfaction. If any concerns arise during your luxury car rental, our guarantee ensures that they will be promptly resolved to your utmost satisfaction.
Popular Seaches: Mahindra Marazzo rental price | Mahindra Marazzo rental price | Mahindra Marazzo rental delhi | Mahindra Marazzo rental hyderabad | Mahindra Marazzo rental mumbai | rent a car | Mahindra Marazzo car rental |