Luxury mini and Large Coaches Rental Services
Luxury mini and large coaches combine the convenience of group travel with premium amenities and a touch of elegance. These coaches often feature plush leather seats, advanced entertainment systems, and additional legroom. They are an excellent choice for travelers who want to experience comfort and luxury while on the road, whether for special events, executive transportation, or upscale tours
Why choose Luxury mini and Large Coaches for Car Rent
Combining luxury mini and large coaches gives you the flexibility to cater to different group sizes and preferences. Luxury mini coaches provide an intimate and upscale experience for smaller groups, while large coaches offer spacious accommodations for larger gatherings. This combination ensures that you can accommodate various group sizes while maintaining a high level of comfort and style.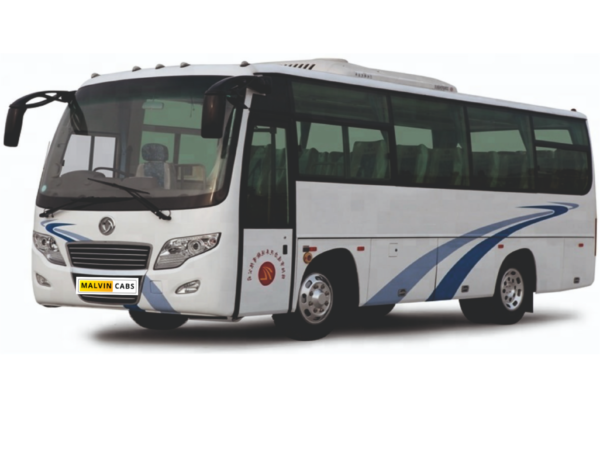 Personal Care
Super Support
Guaranteed
Personal care is at the heart of our luxury car rental services. We understand that your choice of a luxury car reflects your desire for the highest level of comfort and style, and we ensure that your experience aligns with these expectations. Experience the epitome of elegance with our Luxury Car On Rent services and arrive in style at every destination.
Our "Super Support" team is available around the clock to cater to your luxury car rental needs. From reservations to on-road assistance, our team ensures that every aspect of your journey is exceptional and hassle-free.
Our guarantee is your assurance of a luxurious and worry-free travel experience. We stand by our commitment to quality, transparency, and customer satisfaction. If any concerns arise during your luxury car rental, our guarantee ensures that they will be promptly resolved to your utmost satisfaction.
Popular Seaches: Luxury Mini and Large Coaches car rental price | Luxury Mini and Large Coaches car rental contact number | Luxury Mini and Large Coaches car rental near me | Luxury Mini and Large Coaches car rental Mumbai | Luxury Mini and Large Coaches car rental cost | Luxury Mini and Large Coaches rent per day | Luxury Mini and Large Coaches rent per km rate | Luxury Mini and Large Coaches rent near me